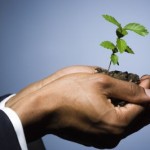 Cost: $12.50
States: All 50
Fields Collected:
First/Last Name
Address
City
Postal Code
Phone
Email
Amount of Coverage
Type of Insurance
DOB
Gender
Tobacco Use
Best Time To Call
Call centers getting the Best Results are open Mon – Sun 6AM – 9PM Local Time
Call Us Today! 1-888-679-0741
[si-contact-form form='1′]
Other
$35.00 Phone Verified/Hot Transfered Insurance Leads
Using opt-in life insurance inquiries we can verify intent and contact information utilizing our call center. We send the data and give you access to the voice files for quality control assurance purposes.
Also available three party connected life insurance calls. Where the consumer is interested in speaking with a licensed agent regarding receiving a free life insurance quote.
This program is live and ready to ramp up.
Call Us or fill out the form below Today! 1-888-679-0741