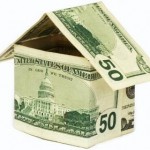 Reverse Mortgage Leads
Get them while they are hot. Clients are experiencing as high as a 4 to 1 return on investment. That's gross media spend to net revenue.
Lead Type: Radio Leads
Cost Per Call: $45
Lead Definition: Unique Call
Call Center Hours Required: 4a – 9p PST (should have after hours call center set up as well)
Expectations: 8% – 10% close rate or better, high quality calls with fair or better credit scores
We can also build out a custom blended campaign using TV/Internet/Radio and our call centers to verify and transfer leads.
Call Us or fill out the form below Today! 1-888-679-0741